(This is the second of two stories on the continuing impact being made by fully online Western Governors University, a non-profit bachelor's degree institution based in Salt Lake City.)
"You may encounter many defeats, but you must not be defeated" – Maya Angelou
Perhaps no field, no industry, no pursuit of excellence has perpetuated quite as many barriers for women—and especially women of color—as STEM has in the past four decades. Despite myriad calls for more inclusion, their representation remains paltry at best.
Women of color have only a 4% stake in positions in tech fields. Men are still the dominant force, and often an intimidating one that continues to distance females from even considering a future in those realms, let alone pursuing them with vigor. Without them, however, has U.S. tech lost its way? In some fields, it has completely struggled to keep pace with demand, wherein cybersecurity job openings alone have risen above 500,000. It also has been oft-criticized for not being more open to diverse pools of thought, which can deeply impact innovation.
What the field needs is an upheaval, or as one higher education academic leader notes, a "virtuous cycle" where consistent financial support and messaging support adult women and young girls of all races to jump in and embrace tech. Marni Baker-Stein, Chief Academic Officer and Provost at the highly creative, highly flexible Western Governors University, says until now that has been difficult to achieve.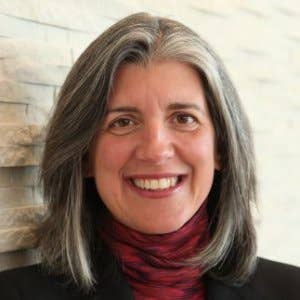 "In both credentialing programs as well as in the workforce, they have been prevented from rising," she says. "There are some systemic challenges around women and girls as early as elementary school moving into pathways that are math- and science-based, just because they are not encouraged to. We lack an infrastructure of encouragement for girls to move into STEM pathways from those earliest grades."
But if that push continues to happen in K-12, where there has been a more cognizant embrace from school leaders, state and local agencies and philanthropy, higher education can level those barriers. WGU, for one, is putting an increased emphasis on supporting women who pursue STEM from the moment they sign on with abundant resources.
"There are some areas where we can really bear down in higher education," Baker-Stein says. "Girls and women need context, training and development so they truly understand business and industry and the job role they're interested in. And they need as much financial and wraparound aid and support services that allow, especially adult women."
---
More from UB: By the numbers: How different is this fully online university from a traditional one?
---
Western Governors has a steep stake in ensuring that happens, not only because its student body is comprised of two-thirds women, but also because it is one of the world's education leaders in flexible, digital learning for students. Its reach, like a few of its online contemporaries, is broad enough, powerful enough and collaborative enough to upend the narrative and swing those closed doors wide open. One of its latest endeavors is a partnership with Reboot Representation, which awarded WGU $1 million to raise the number of Black, Latina and Native American women getting IT degrees in the next three years. It's a start.
But to learn more about what can be done to elevate women, and women of color, in tech fields, University Business sat down for an in-depth conversation with Baker-Stein:
This generation of women and girls are extremely tech-savvy. So what are the barriers preventing them from pursuing tech or STEM fields?
The whole generation is tech savvy, but I don't think they necessarily interpret that as a career path. We are still seeing, even in K-through, lower rates of participation of young women and girls in engineering-focused programs and pathways, and math-focused programs and pathways. That's a deep problem that has cultural roots. They are the minority in those situations. As we are working on that problem, in higher education, there are things that we can do, but they may require far higher and more personalized touch than we're used to. From the very moment that a woman is considering going into computer science, cybersecurity, IT or cloud computing, we believe they need extra supports in making that decision, and then understanding how their prior experience fits in with admission criteria and ultimately, with hiring criteria.
The percentage of women of color in these fields is low. WGU has the Reboot partnership happening. What has WGU been doing to try to close some of these gaps?
We have been attentive to making sure we provide broad access to not only women, but women of color. Not only are we worried about their access, we are worried about their progress. Access without attainment means nothing. We are making incredible gains on that. We still struggle, though, in the College of IT, which is still aligned with national averages. We have created a Women in Technology club, which is an academic alliance that brings together students as well as female faculty to focus in on the context of work in tech, gender and wage gap issues, thinking about healthy working environments for women in tech fields. The club has over 1,800 students. We've got the Reboot representation tech coalition to support women seeking bachelor's degrees in the College of IT. We endorse an educational partnership which looks at how can we get more women of color into our programs and how can we place them in jobs. And we try to make sure we are there every hero moment of the way. But it's hard, even for us, where we are designed for adult working professionals.
We've seen studies that show that even girls who are interested and pursue majors in STEM quickly abandon them for other fields. How is WGU working to prevent that?
We have really looked at the course-level frictions in Term 1 and Term 2 that's caused by curriculum sequencing in that first year. From a mastery and competence perspective, we don't want to give the hardest courses up front to students where they're building up confidence. Developmentally, if we're going to flip that course in the second term, what do they need to take in the first term to be ready? Our students take a course on planning assessment to know what their strengths and weaknesses are in that disciplinary level. So we have a good sense when a student starts, this is going to be a breeze for them, or this is something where they're going to need extra measures of support. We also think about how we diagnose a student's readiness for a particular course and proactively support them, rather than realizing that once the course is halfway done.
Employers funding women in tech initiatives are largely pouring money into the K-12 space. But higher ed receives only about 3% of those donations. That must change, right?
They're trying to understand the root cause of the systemic problem. Meanwhile, there are so many women out there who perhaps have a four-year degree or an associate's degree and have credentials, work experience and leadership experience. With one more credential in IT skills or cybersecurity, they could find themselves in a job market where there are severe employment gaps and where they are incredibly underrepresented. That's the opportunity. You could really change things overnight. Funders, employers and industry should be attentive to that problem because that's a short-term win. And it creates that virtuous cycle that ends up having impact on younger girls.
What is WGU doing to ensure those career pathways for women pursuing tech fields?
We have a team that maps those credentials against demand for particular job roles. If you're in this degree program, these are the industries, the sectors and the employers. We have the ability to geotarget, as well. We want to say if you are interested in cloud computing, these are the opportunities in the zip code where you live. That's the intelligence we want to be able to surface to them just in time, not just for the degree, but all the critical competencies on the way to the degree. So, to be able to use that data, align your programs to it, and then provide the supports we need for low-income students of color and women of color. We're so excited about that because not only are they going to get a credential, but we know they have a massive opportunity to get a job.
Why is WGU positioned so well to help this group of students?
The first is, we design and build our programs against a clear need. We can ensure that if you spend the time to get a credential that there is a value for that credential in the marketplace. The second is, we have this highly flexible and highly personalized system, so that when you come to us—regardless of your strengths and challenges and potential gaps in your academic record— we can create personalized pathways for you to get to your goal. If you are an adult or working professional, or you're a caretaker for your family, we allow the maximum flexibility for balancing work and school. Our community of care, because it is so expansive, does allow us to give levels of service to these women that is pretty unprecedented in higher education. The kind of grace that comes from all that for women builds competence for a population of learners who may not have the confidence they need.
So ultimately, how does the narrative change in getting more women and women of color into these fields?
There is great hope and opportunity in the proliferation of providers of short-term credentials in this space. Whether it is CompTIA, Udacity, Coursera, Google, Meta or Microsoft, these bite-size, valuable points of entry that are priced well are much less intimidating than trying to bite off a whole four-year degree program or two-year degree program. So how do we as an ecosystem come together? And as women raise their hands to take those Grow with Google certificates, or those Meta certificates, how do we value that into career pathways so that they can continue on and get that credential that's going to take them to the next level? I'm very hopeful about that. I love the alternative credential ecosystem because I think it gives people a route into building a skills and credential profile that they need to be successful in the future.