How higher ed inequity persists in graduate school
Law school enrollment has grown but not for minorities, an analysis has found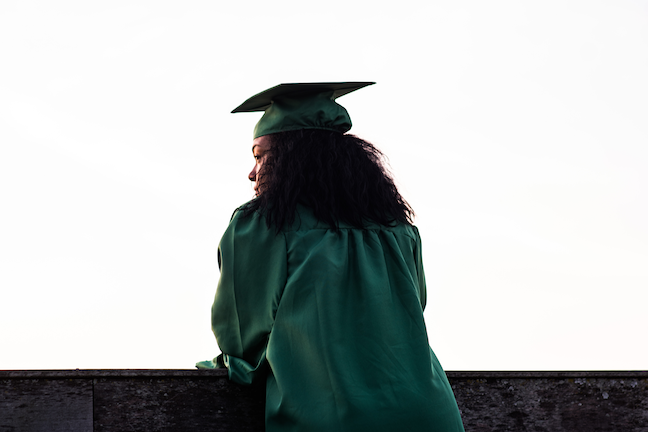 Race- and income-based inequities continue to plague higher education, particularly when it comes to high-level graduate degrees, researchers at the University of Kentucky have found.
Students from high-income families obtain expensive and financially rewarding degrees, major in lucrative fields such as law and medicine and complete their education at a younger age, according to the article, "Broken Promise of College? New Educational Sorting Mechanisms for Intergenerational Association in the 21st Century."
"The belief in America is once you get into college, you are equal. And if you don't go to college, intergenerational inequity will be reproduced," ChangHwan Kim, the author and a professor of sociology at the University of Kansas, said in a university news release. "We found that is not necessarily the case when you go to graduate school."
---
More from UB: Why is student wellness blooming at med schools?
---
These findings are reinforced by American Bar Association figures that show total law school enrollment rose 2% in 2019, but the percentage of minority students didn't grow, according to a Bloomberg Law article.
Law has been called "one of the least diverse industries," Bloomberg reported.
"We continue to work to have a legal profession that is diverse and reflects the clients and communities that it serves," Barry Currier, managing director for ABA Accreditation and Legal Education, told Bloomberg.
Meanwhile, women and minorities are more likely than men or white people to consider a college education "very important," a new Gallup poll has found.
Nearly two-thirds of the Hispanic and black survey participants said college was very important, compared to 44% of the white people surveyed;  that figure was 57% for women and 45% for men, according to Gallup.
---
More from UB: How specialty master's programs are attracting graduate students
---
One graduate sector, business schools, came under some criticism in a recent University Business "On Topic" interview with Steven Conn, professor of history at Miami University in Ohio and author of Nothing Succeeds Like Failure: The Sad History of American Business Schools.
People don't need a business degree to be successful in business, and one of the primary purposes of business school is networking, Conn told UB.
"Some of the sharpest critics of business schools over the past hundred years have consistently been people from inside business schools," Conn said. "They complain that they have not risen beyond mere moneymaking."
Universities continue make major investments in graduate schools. The University of Houston—located near the Texas Medical Center, the world's largest health care complex—plans to open a medical school at the center in 2020, UB reported in September.
Beyond academics and research, the medical school will play a key role in the university's community outreach efforts as student medical teams will adopt a neighborhood family and monitor their health care needs for four years.
---
More from UB: How to level the higher ed playing field
---