Are gender gaps closing in most lucrative college majors?
Shift of women into high paying degree programs should force companies to erase income inequality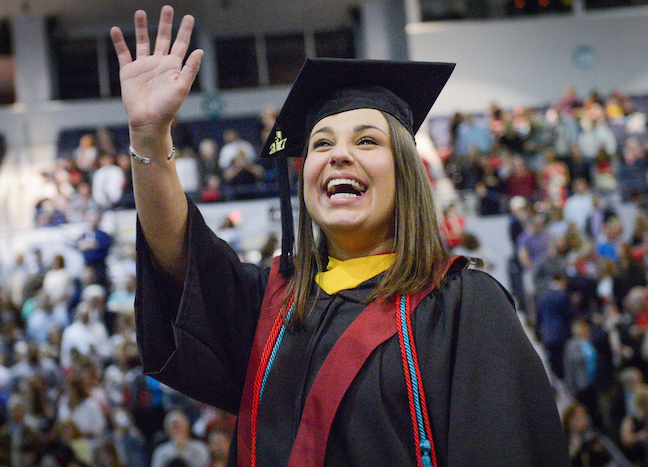 As gender inequality in college majors ebbs in some more lucrative fields, such as accounting and biology, companies that achieve income equality between male and female employees will "come out ahead," say a team of researchers analyzing current labor conditions.
Because the pay gap becomes most obvious at the time female employees begin having children—and the fact that the number of college-educated women will soon surpass the number of college-educated men in the workforce—businesses will have to figure out ways not to disadvantage women who are starting families, says Dan Black, a professor at the University of Chicago's Harris School of Public Policy.
"This is evidence that women are suffering for taking on the primary child-care responsibilities," says Black, who is part of a team developing a working paper that traces labor market outcomes back what majors women choose in college. "There's been considerable progress but we still have a long way to go."
---
More from UB: 3 ways to mitigate gender bias in higher ed technology departments
---
Among the notable shifts in gender inequality in college majors, women now represent the majority of graduates with accounting degrees. On the other hand, engineering remains dominated by male students, Black says.
"That's one that has been particularly stubborn," he says. "Also, there's been less progress in physics than there has been in biology."
Overall, women are now choosing to major in fields that are more lucrative in the professional world, says Black, who is conducting his research with The University of Chicago professor Erik Hurst and University of California professor Carolyn Sloane.
"Women seem to have a much more focused view of labor markets in terms of wanting to go into occupations where they can actually earn incomes in ways similar to men," Black says.
Another public policy ramification is that women are moving away from less lucrative fields, such as education, which could put further pressure on public schools dealing with teacher shortages.
---
More from UB: Why mentorship and advocacy are key to women in tech leadership
---
Other researchers have found that while women are matching men in earning bachelor's degrees, their remain wide disparities in certain fields of study.
Researchers from the University of Toronto said colleges and universities must examine certain institutional characteristics, such a athletic programs and curricular focus, to close these gaps.